The History of Wood's Fisheries
Five generations of Forgotten Coast seafood, Wood's Fisheries, Inc. and SeaKist Shrimp, is one of the larger players in Florida's shrimp game.
After the new millennium dawned, a vast majority of independent and corporate shrimp retailers and whole sellers took a terrible financial beating–many operations forced to close their doors due to the high cost of regulation and the flood of cheap imports. Although many of their seafood neighbors had tremendous adjustments to make, SeaKist Shrimp, their employees, and today's management of CEO Edward E Wood Sr., VP Mark Godwin, and VP Edward E Wood Jr.–and their family legacy weathered the storm and emerged a viable force in the shrimping industry.
Mr. Wood's ancestors, almost all of whom were anglers of some sort, arrived in the Port St. Joe domain in the late 1800's. Gabe Wood and his son Daniel Elton called "L" Wood were the first to arrive, planting family roots and catching fish and building fishing vessels. In the late fifties, Edward's grandfather, M.C., (stands for MC) and his son Edward E. Wood Sr. known locally as Buddy Wood decided to try their hand at shrimping.
They started with one boat and would catch shrimp by the masses. In the beginning they sold their catch fresh to unloading docks around the coast. Later they formed a partnership and began unloading their own shrimp here in Port St. Joe. He and his son, Buddy would sit on the side of Highway 98 and wait for the seafood trucks bound for New Orleans to stop and buy their fresh catch.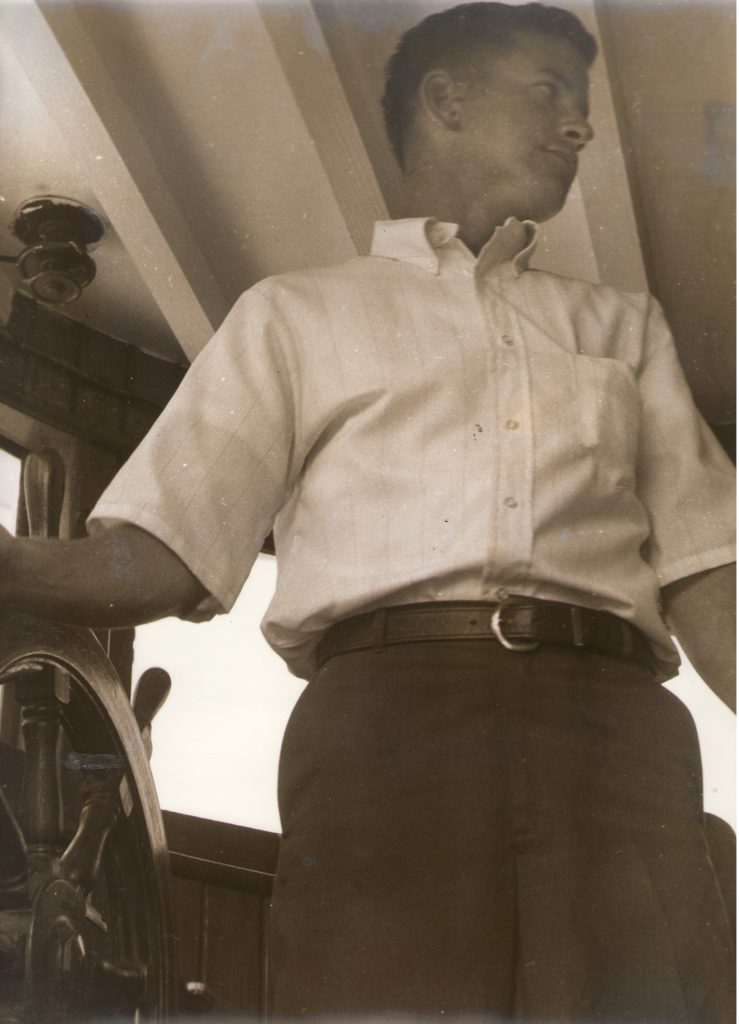 Edward laughs as he remembers his father's stories of days from a simpler time. "Dad said they would sit in their truck on the side of highway 98, no money for a phone call, and certainly not enough for the chance at missing the passing trucks that would buy their fresh catch. They knew if they dosed off, the trucks would pass by and there would be no money." Likely the men would be tired. Shrimping through much of the night and all of dawn; often their boat the only visible light on the dark foggy, St. Joe Bay horizon. Catching as much as one small boat could hold they would bring their shrimp back to St. Joe to package and box, sweat and wait.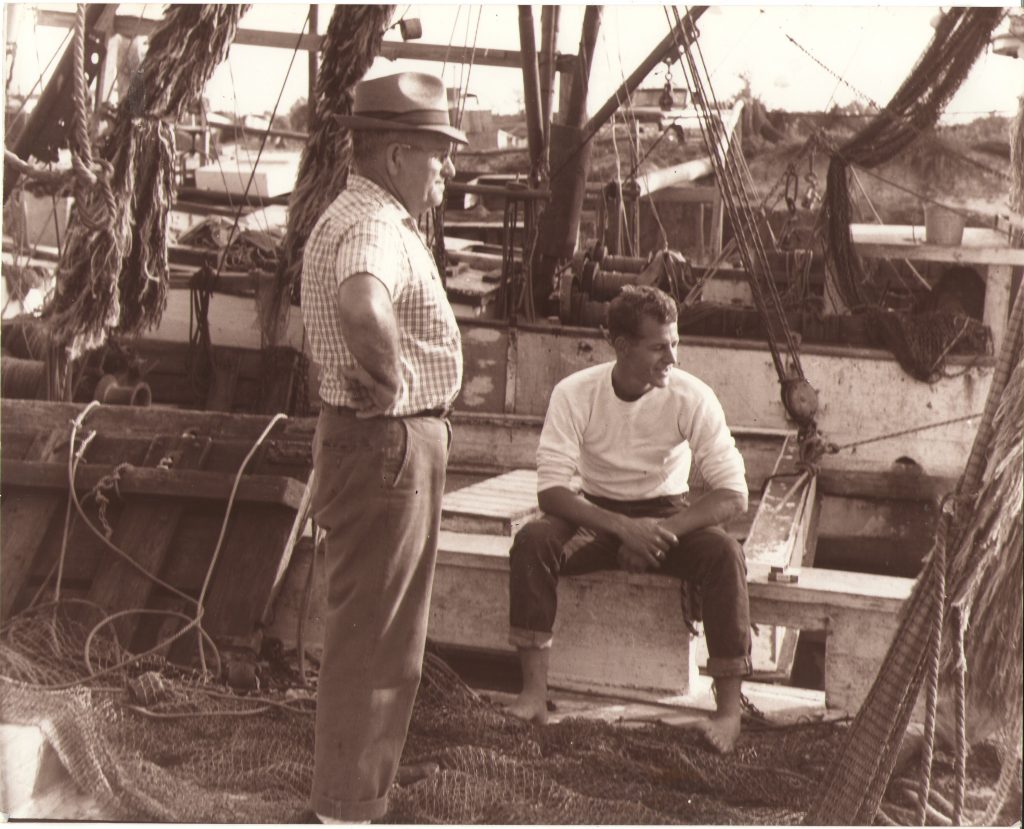 Fate has a way of stepping in when you least expect it. One afternoon in the late sixties, a woman, Ruth Corbit, stopped to talk with the two Forgotten Coast shrimpers, and informed them she was from "Florida Seafood" out of Jacksonville, explaining to them how they could go from making 2 cents to over 30 cents a pound if they would freeze their catch in 5lb boxes. A business relationship was born that day, and a growing local icon began to surface. Their first building had no top or phone.
However, the Wood's family quickly grew to a dozen boats and two buildings. In 1973, MC and Buddy Wood incorporated the business and moved to their current location on the canal. The truck on the side of the road evolved into one of the largest, most reputable shrimp entities in the nation.
Specializing in fresh, domestic wild caught Forgotten Coast shrimp, Wood's Fisheries will soon feature the area's only aquatic farming facility. Transforming over a hundred years through five generations into an example of faith and hard work, Wood's Fisheries and SeaKist Shrimp puts the Forgotten Coast on the map, in yet another thriving tradition of American entrepreneurialism.